Since its establishment, SOC has made environmental protection one of the foundations of its principles for corporate activity, and has prohibited the use of incineration as a waste disposal method.
Cardboard boxes, once used to ship mandarin oranges, are given new life by turning them inside out and using them as packaging boxes for SOC's products. (SOC's use of mandarin orange boxes was once famous amongst its customers in the US.)
Whenever possible, SOC reuses old newspaper as packing material in place of foam polystyrene (styrofoam) and other synthetic resins.
SOC responded to the RoHS ban on the use of solders containing lead by updating all of its production machinery for the use of lead-free solder. During this process, SOC disposed only of those parts and pieces of machinery which could not be safely reused, further lessening its impact on the environment.
SOC aggressively engages in greening activities.
At the Tochigi Factory in Tochigi Prefecture, Japan, SOC cultivated 160,000 m2 (39.5 acres) of the site's total 330,000 m2 (81.5 acres) as farmland, and transformed another 100,000 m2 (24.7 acres) into woodland. In this way, SOC does its part in support of the environment.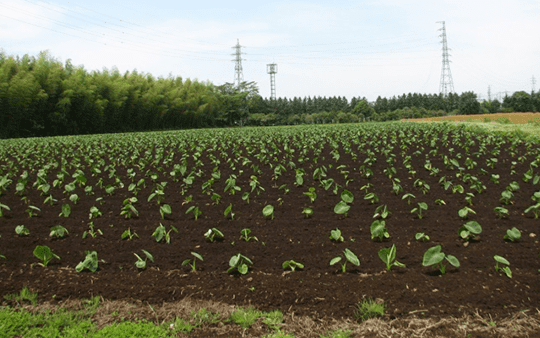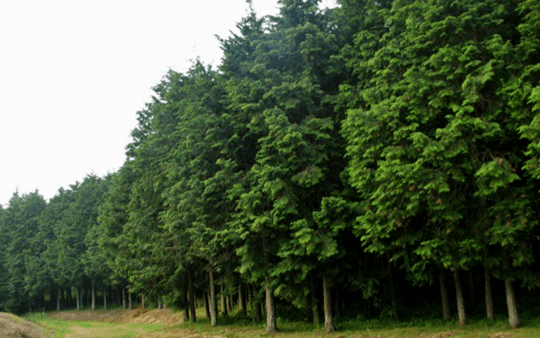 Over 50% of the roughly 60,000 m2 (14.8 acres) at the Akita Factory site have been planted with trees. As recognition of the environmental benefits of this forestation, SOC received the International Trade and Industry Minister's Award in October of 1998, and the Prime Minister's Award in July of 2003.
SOC actively participates in contributing directly to the local communities where it has developed its business. Such activities include protecting cultural heritage sites and supporting students' research.